Crane Technician in Barrie | $55-$60 per hour (2023-11-15)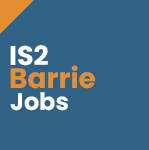 Barrie (includes Simcoe County)
Calling all Mechanical Crane Technicians! We have an incredible direct-hire opportunity waiting for you! Join our esteemed partner and be at the forefront of maintaining and optimizing cranes in the dynamic utility and construction industries. Take the next step in your career and showcase your expertise. Don't miss out – apply today and become a valued member of our exceptional team!
Requirements:
Problem solves equipment concerns, diagnose and trouble-shoot mechanical and electronic issues.
Diagnostics and repairs to contractors, and other mechanical components.
Experience with Comedil and Recom models: CTL 250, CTL 260, CTT 331, CTT 603, RT 470, RTL 265, CTL 202
Read electrical drawings.
Attention to detail, record issues on work orders, noting problems or unusual situations encountered during repairs.
Qualifications:
G License
Team spirit with a positive attitude
Working at heights
Able to read electrical schematics.
Electrical troubleshooting experience
Mechanical aptitude
Must be able to work independently with minimal supervision.
Must be able to repair, rebuild and replace breakdowns quickly to maintain the operating efficiency of equipment while following company safety policies and procedures.
Must be able to read, write, speak, and understand English.
Have we piqued your interest?
APPLY BELOW!
It's easy! Fill in your phone number, email, and attach your resume. Our recruiters will get back to you as soon as they can.