Full-Time Delivery Driver in London | $880/weekly (2022-10-28)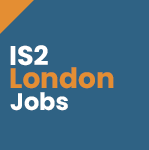 Right People. Right Jobs.
IS2 is hiring a full-time driver for our client in London! Apply today, you could start working as soon as next week!

Job Duties:
Adhere to safe and defensive driving practices and abide by all rules and laws of the road.
Follow safety guidelines and procedures outlined by Ministry of Transportation and the Company Fleet Safety Program.
Ensure all product id safe and secure during transport.
Maintain a clean and orderly cab.
Complete daily circle-check inspections and driver log-books.
Submit run sheets on a daily basis with all the required information completed.
Report maintenance/repair issues of truck to Branch Manager in a timely manner.
Report incidents/accidents immediately to Branch Manager

What You Offer:
Minimum 2 years' experience as a Delivery Driver (AZ License is an asset).
Valid and clean Driver's License.
Familiar with roads across Ontario.
Excellent communication (written and verbal) and problem-solving skills.
Ability to work independently with demonstrated experience providing superior customer service.
Must have a safety and compliance mindset.
Physically fit.
Job Location: London, ON.
Pay Rate/Range: $21 to $22 an hour
Shift Time(s): 7:00 am to 3:00 pm
Contract Length: At least until mid-July
APPLY BELOW!
It's easy! Fill in your phone number, email, and attach your resume. Our recruiters will get back to you as soon as they can.
You could be working as soon as tomorrow!