Full-Time Manual Lathe Machinist in Brampton | $25-$40/hourly (2023-09-15)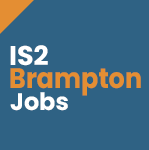 Brampton (includes Caledon), Mississauga (includes Toronto)
Right People. Right Jobs.
For over 30 years we have been a highly valued partner to our worldwide customers, providing engineered solutions for difficult applications. We have been working with some major international firms as suppliers of machine parts and maintenance jobs. We value our employees by promoting a culture that fosters personal and professional growth, in a safe working environment.
Job Summary:
We are looking for a Conventional Lathe Machinist (manual lathe machinist) with machining experience. Someone who is mechanically inclined enjoys working with their hands, self-motivated, attentive to detail, and takes pride in doing a good job.
Responsibilities and Duties:
interpret engineering drawings, procedures to determine dimensions and tolerances of finished work pieces, sequence of operations and setup requirements.
Preventative Maintenance of machinesTroubleshoot production drawings.
Communicate with supervisors, engineers, production control, quality, and other shop personnel for assignments and to resolve machining or quality issues and identify areas of improvement.
Within the scope of the job requirements, will be required to adhere and comply with all provincial and federal laws, the Company quality standards and procedures, Company policies and Safety and Environmental Regulations.
Verify dimensions of machined parts or tooling using micrometres, Vernier's, callipers, height gauges or other specialized measuring instruments
Report deviations from specifications and tolerances to the supervisor
Maintain inspection records and complete inspection reports
Lifting Requirements: Up to 50lbs.Mathematical: Advanced Math, including geometry and trigonometry.C Display Settings
Education and Experience
Graduate from a technical school or equivalent
Min. 5 years Canadian conventional lathe experience.
Understanding of Metallurgy and materials with their applications
Can select, align, and secure holding fixtures, cutting tools, attachments,accessories, and materials on machine.
Benefits
Competitive Wage $25-$40 per hour.
2 weeks' Vacation PayHoliday PayExtended Medical/Dental on completion of probation period.
Onsite parkingCasual DressBoot allowance
Standard shift 7:30 a.m. to 5:00 p.m.
APPLY BELOW!
It's easy! Fill in your phone number, email, and attach your resume. Our recruiters will get back to you as soon as they can.