Full-Time Mill Operator in Mississauga | $42,900/annually (2023-11-22)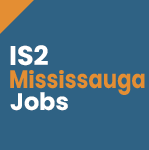 Brampton (includes Caledon), Mississauga (includes Toronto)
Right People. Right Jobs.
IS2 Workforce Solutions is looking for a mature individual to work on a permanent basis with our client in Mississauga!
If you are looking for a new challenge in your career and want to work with a great team, apply today!
What you need to qualify:
Comfortable with measuring

Counter-balance experience

Experience with Equipment Panel Operating Interfaces
Comfortable lifting weights up to 60 lbs
5+ Years of Warehouse Operations Experience
A day in the life:
Comfortable working in a loud work environment
Dealing with Fire Extinguisher Powder
Load raw material into the system using a forklift
Using a PLC graphical based system to manage the processing and flow of batches through the production system
Perform test results in the lab and record batch information
Fill bulk bags, pails and cartons with finished product
Perform preventative maintenance on all equipment at specified intervals and help to continually develop the program across the company
Perform change overs including blow downs, filter changes when changing from BC to PK and vice versa
Shift is 730AM to 4PM from Monday to Friday with lots of opportunity for overtime.
Salary: $22 per hour
Job type: Full-time, permanent
APPLY BELOW!
It's easy! Fill in your phone number, email, and attach your resume. Our recruiters will get back to you as soon as they can.