IS2 JOB FAIR – SEPTEMBER 20, 2023 – IS2 WILL BE RECRUITING FOR SEVERAL NEW MANUFACTURING POSITIONS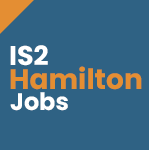 Clerical / Office / Administrative, General Labour / Picking / Packing, Machine Operators, Quality Control / QC, Skilled Trades
Burlington (Includes Oakville), Hamilton, Ontario
Right People. Right Jobs.
Are you looking for a great new job… with TOP PAY RATES? If you're in the Burlington and Hamilton Area, then you just may be in luck because one of our top clients is now looking to interview and hire SEVERAL NEW STAFF!
IS2's Burlington Recruitment Team is hosting a special 1-DAY-ONLY JOB FAIR on Wednesday, September 20th, 2023 from 9AM -2PM at the YMCA employment center in Hamilton to interview prospective candidates.
See the Job Fair's information below:
23 Main Street East, Hamilton, ON L8N 1E7 (CLICK HERE FOR DIRECTIONS / GOOGLE MAP)
P: 905-333-9505
E: burlington@is2.ca
There are several attractive positions – all with top pay rates – which will soon be available including…
General Labourers (up to $19.00 / hour)
Punch Press Operators (up to 21.00 / hour)
Material Equipment Handlers (up to 21.00 / hour)
CNC Operators (Pay Negotiable)
Pay rates are subject to availability / experience and shift times. This company is looking for THE RIGHT PEOPLE to join their team. If any of these positions sound like job opportunities you'd like to apply for… then apply now (below) and get your application started today and/or SAVE THE DATE for Wednesday, September 20th, 2023.
Apply today… and you could be working at a new job with a great company which offers a great pay rate within the next 2 weeks. Call or email our team in Burlington to find out more about these exciting new job opportunities.
Job Features
| | |
| --- | --- |
| Job Category | Clerical / Office / Administrative, Manufacturing & Food/Beverage, Warehousing / Distribution / Logistics |