Licensed 310T Mechanics in St. Thomas | $38.50/hour (2023-09-27)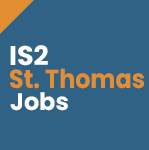 General Labour / Picking / Packing
IS2 St.Thomas has a long-term opportunity for you. We are hiring licensed 310T Mechanics starting immediately! Apply today.

Job Location: St. Thomas, Goderich, and Stratford
Pay Rate/Range: $38.50
Shift Time(s): Day shift- no weekends or evenings

Why you'll want this job:
Company-paid ASE testing and training materials
An excellent benefits package with full medical and dental plans and RRSP Program with company contribution
Paid holidays & vacation
Ongoing company training on state-of-the-art online system
Opportunities for career advancement
Annual allowances for boots and prescription safety glasses
Discounts on cell phone plans, cars, and more through the Perk Spot program!
Job Duties:
Diagnose and perform accurately all phases of vehicle and equipment repair under minimal supervision. Repairs include brakes, engine tune-ups, suspensions, drive trains, transmission clutches and other repairs.
Remove, overhaul, and reinstall mechanical components with minimal supervision.
Lead preventative maintenance (PMs), safety inspections and annual maintenance inspections.
Lead road calls and emergency services as necessary.
Required experience, skills, certifications:
Professional licensed 310T Diesel Mechanic
Valid driver's license required.
Must have appropriate mechanic's tool set.
Advanced problem-solving ability.
Advanced computer skills.
Ability to work independently as well as part of a team.
Ability to work assigned shift.


APPLY BELOW!
It's easy! Fill in your phone number, email, and attach your resume. Our recruiters will get back to you as soon as they can.