Manual Machinist in Burlington | $36/hour (2023-03-02)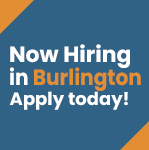 Burlington (Includes Oakville)
Right People. Right Jobs.
IS2 Burlington has a full-time opportunity as we are hiring a Manual Machinist. Our client is a Manufacturing company in Burlington. Good news as their business is booming and they have taken on a second location. Also, it's also a great place to work! Apply today, you could start working as soon as tomorrow!
Responsibilities will include:
• Machining of Tools and Dies
• Maintenance & Quality Inspection
• Cross departmental Administration and Coordination
Shift: flexible shifts available
Job Type: Full time not temporary or contract.
Hourly wage: $36 an hour and possibly more depending on experience.
APPLY BELOW!
It's easy! Fill in your phone number, email, and attach your resume. Our recruiters will get back to you as soon as they can!
You could be working as soon as tomorrow!