Project Drafting Coordinator in Kitchener | $35-$50/hour (2023-11-30)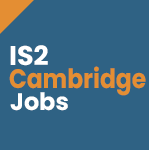 Clerical / Office / Administrative
Kitchener-Cambridge-Waterloo
Are you looking for a job? IS2 Cambridge has an amazing opportunity for you. We are hiring a Project Drafting Coordinator starting immediately! Our client works in in the steel industry, and their business is booming! Apply today, you could start working as soon as tomorrow!
Why You Should Apply:
The ability to work with an amazing team
Growth opportunities
The chance to work with an award winning company
Benefits
About the Role:
The primary function of the Project Drafting Coordinator is to manage assigned projects through the drafting process with all stakeholders to meet contractual requirements, project specifications, material, budgetary and scheduling requirements.
Responsibilities will include:
Thoroughly familiar with all company drafting office procedures and standards.
Coordinate all assigned contracts with respect to the client, engineer and architect and additional contract subcontractors. The contract must be coordinated with material ordering, as well as shop and site requirements.
Familiarize yourself with each phase of the contract assigned to you so that you may readily solve any problem on the project.
Attend drafting production meetings to report on and understand the shop and erection schedule requirements of their contracts.
Coordinate work so the contract will progress at the required speed to meet shop and erection requirements.
Notify the drafting manager either at the beginning of a contract or immediately as it becomes apparent that the date schedules cannot be met due to revisions, areas held, etc. Documents to and from the client regarding the reasoning must be available for review.
Use the latest drafting office procedure for Requests for Information and Records of Communication with all contacts beyond the Company.
Coordinate all drawing submissions through Document Control to clients, sub trades, shop and erection to meet scheduling requirements.
Coordinate the ordering of all materials, to meet shop and erection requirements, through purchasing. Advise purchasing early of all speciality items and delivery timelines required.
Coordinate all of the assigned personnel (i.e. detailers, checkers and/or subcontractors) for the project and be responsible for the conduct and discipline with specific regard to the quality and quantity of work produced by all forces on your contracts. Drafting manager shall be made aware of all major and on-going concerns.
Coordinate all connection engineering requirements with the engineer of record, the company connections engineer and the detailers.
Coordinate all material changes with purchasing as they occur and ensure changes are approved by estimating to be proceeded with.
Coordinate all project additional work or proposed additional work with estimating, project management and the drafting manager in regard to dollars and its effects on scheduling.
Detailing and checking, including modelling as required.
Coordinate all project matters with subcontractors and company internal forces and requirements as required.
Additional Duties Include:
Making/checking any detailing work, producing clear, accurate drawings at a reasonable speed, with minimum supervision.
Making/checking any erection or field work drawing from engineering and architectural drawings.
Interpret, analyze, and select connections.
Qualifications:
Completion of a one- to three-year college program in engineering design and drafting technology or experience in a related field is required
5 to 10 years experience with a structural steel fabricator or related experience
Proven ability to work in a fast-paced environment
Organization skills, problem solving, integrity, and task prioritization
Excellent verbal and written communication skills
Knowledge of computer-assisted design (CAD) and 3D modelling software
Knowledge of the proper use and care of a computer and have gained a proficiency and speed in its use.
Shift Details:
Day Shift:

7:00am – 4:30pm Monday-Thursday
7:00am – 3:30pm Friday
Location: Kitchener, ON
Job Types: Full-time
Salary: $35-50 based on experience
APPLY BELOW!
It's easy! Fill in your phone number, email, and attach your resume. Our recruiters will get back to you as soon as they can.
Job Features
| | |
| --- | --- |
| Job Category | Clerical / Office / Administrative |