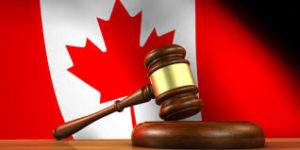 After reviewing submissions and feedback from a number of businesses in Ontario, on May 7, 2018, the Ontario government announced that it is going to be rolling back their changes to the public holiday pay formula that was implemented with the introduction of Bill 148 on January 1, 2018.
The Bill 148 amendment was highly criticized by employers as costly and confusing and greatly discouraged many employers from utilizing a temporary or seasonal workforce. For example, the Bill 148 method of evaluating public holiday pay required the payment of a full day of pay to any part-time worker who worked just one day in the pay period preceding the holiday. If that part-time worker had two part-time jobs and worked one day at each job in the preceding pay period, he or she would receive two days of pay for one public holiday.
The reinstatement of the old calculation method will come into force on July 1, 2018, which means that any holidays between now and then (such as the Victoria Day holiday) in May will still be subject to the new method of calculating holiday pay that requires employers to divide an employee's regular wages earned in the pay period prior to the holiday by the number of days the employee worked in the pay period.
This will be the final holiday that follows the new holiday pay calculations, as on July 1st, 2018 Ontario will return to the old format as follows:
The employee's public holiday pay for a given public holiday shall be equal to the total amount of regular wages earned and vacation pay payable to the employee in the four work weeks before the work week in which the public holiday occurred, divided by 20.
This could change the landscape of temporary and seasonal employment once again, and it's important to keep up to date!
If you have any questions or feedback for this resource or are interested in subscribing to our newsletter to keep up to date on evolving trends in the staffing industry, feel free to email us at marketing@is2.ca